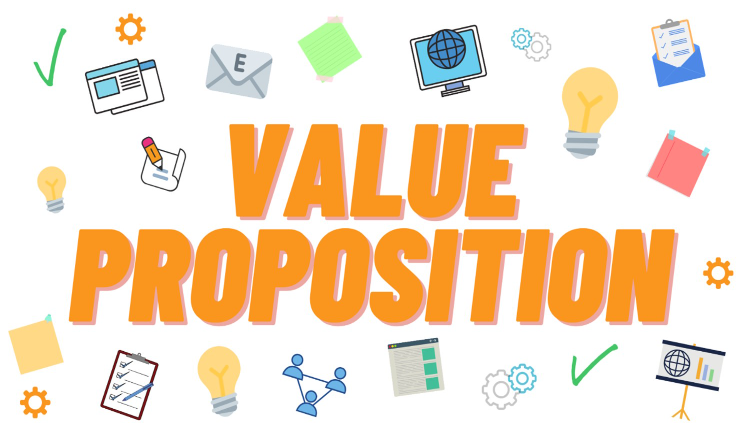 Before we get to Value Propositions let's take a look first at what Value means in it's simplest form. Value is the measure of the benefit gained from a product or service relative to the full cost of the item. However, value isn't as simple as financial cost and financial benefit, because the perception of benefit can be different for every person, and it's Product and Product Marketing's job to understand the greatest value to the target customer, and then use that information to develop an offering that creates value.
Product teams must understand the greatest value from the get-go, because it determines the vision for our products and services, shapes the roadmap, the plan and helps us prioritise. Understanding the customer perception of value at the beginning in the Define phase helps us build products that will be valued by customers when they are delivered. In the Delivery phase we use a Value Proposition to communicate the value and differentiation to our potential customers.
A Value Proposition describes the overarching promise of a product, service or company to a customer. It is a statement that answers the 'why' someone should do business with you. It should convince a potential customer why your service or product will be of more value to them than similar offerings from your competition.
A good Value Proposition tells your audience these three things;
1. Why someone should buy from you, over the competition.
2. How your product or service solves or improves a customer problem.
3. What benefits a customer can expect.
It makes a strong first impression, that's why it is so important to have a powerful one.
How should we build a Value Proposition Statement
It takes time to create a really effective value proposition because it requires us to distil many different elements of value and differentiation into one simple statement that can be easily read and understood. The value proposition template can help provide ease and structure for the way we create our message, and the template enables us to be concise and compelling in what we say.
1. The value proposition template gives structure to the statement.
2. It clarifies the value of the offering and then positions that value versus the competition.
3. Customers see different value in the same product, so there is more than one value proposition.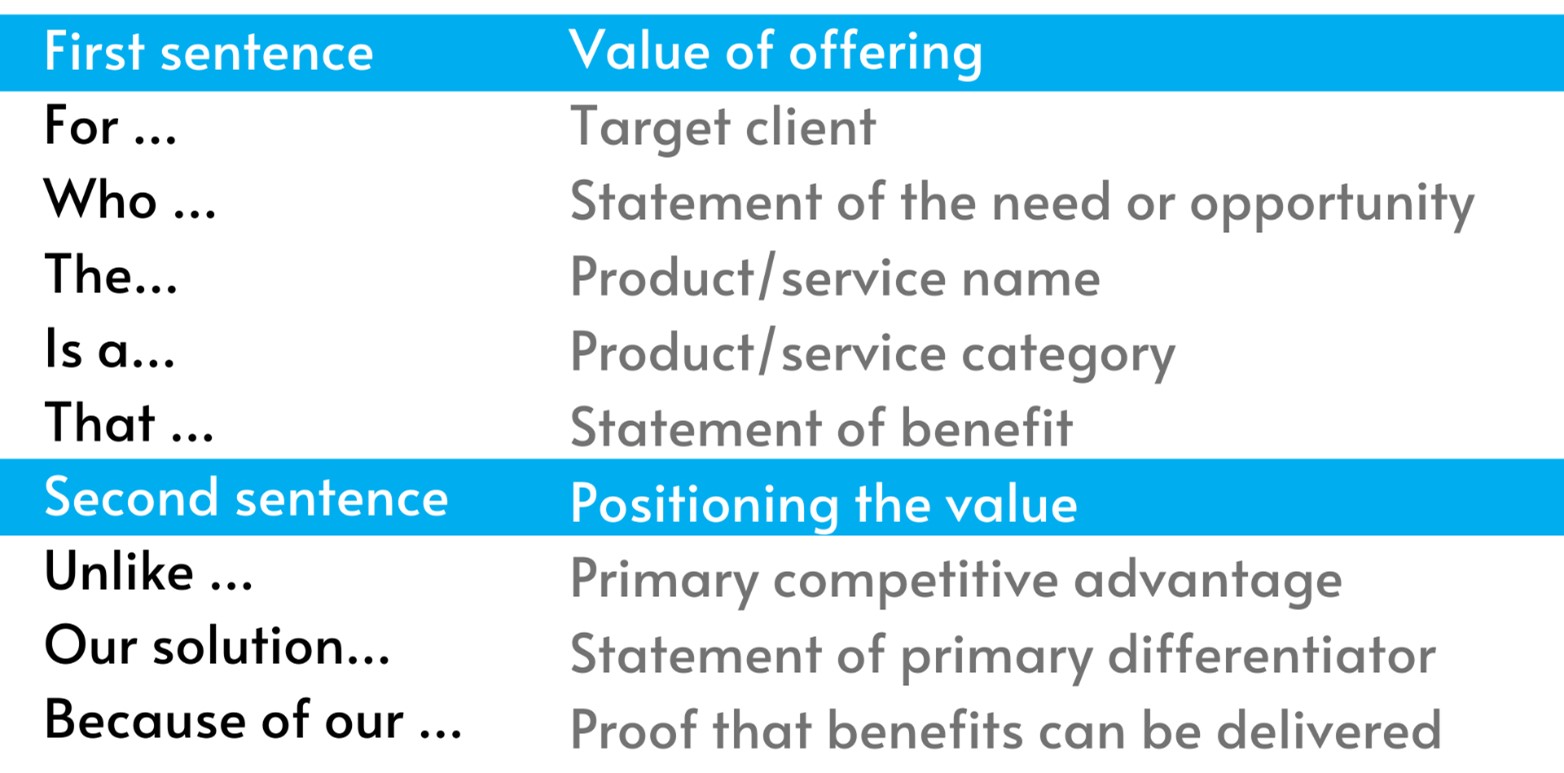 Let's see how we build a statement. This one is for coffee drinkers.
We would first of all describe the customer problem:
And finally, why it's better than the alternatives
So, in this simple framework we've defined the high-level value of our proposition.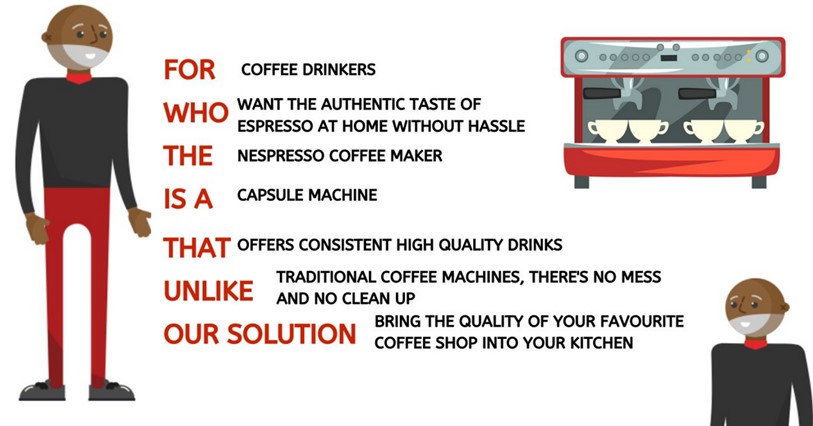 10 tips for building a Value Proposition Statement that rocks
1. Create it with a team, invite people from outside the immediate product team such as engineering or design.
2. Time box building the first draft of your value proposition. Do your best to get it all the content down in a 30-minute session.
3. Make sure your starting statement is specific. Remember a generic start is hard to build from.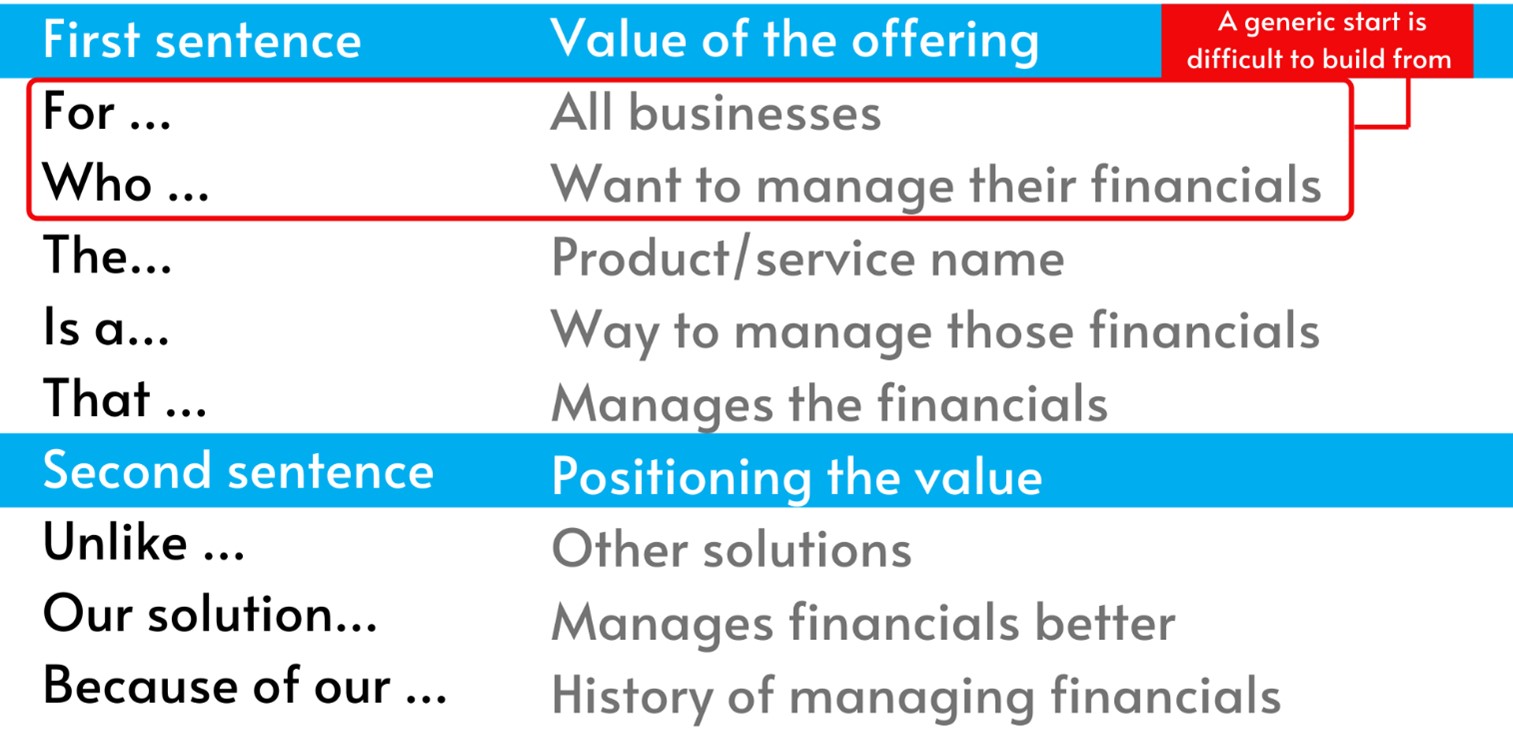 Now pause - Sleep on it – and come back to it, with fresh eyes
4. Now make every word count.
5. Make sure you avoid marketing speak.
6. Use language your target audience will understand and relate to.
7. Make sure there is a clear articulation of the statement of need in the first two areas of the template.
8. Make sure the statement of need links to the solution.
9. Ensure your product and services are positioned clearly against the competitors.
10. Ensure there is flow and connection between the components.

How to rock your Value Propositions for customer success
Don't leave Value propositions till the deliver phase, value proposition is in the Define phase to ensure we build products from the get-go that create value for the customer.
Using the Value Proposition Canvas is the best way to create a value proposition statement.
Value Propositions are a key component of product communications, they enable us to get our message across well. Be value proposition and communication obsessed.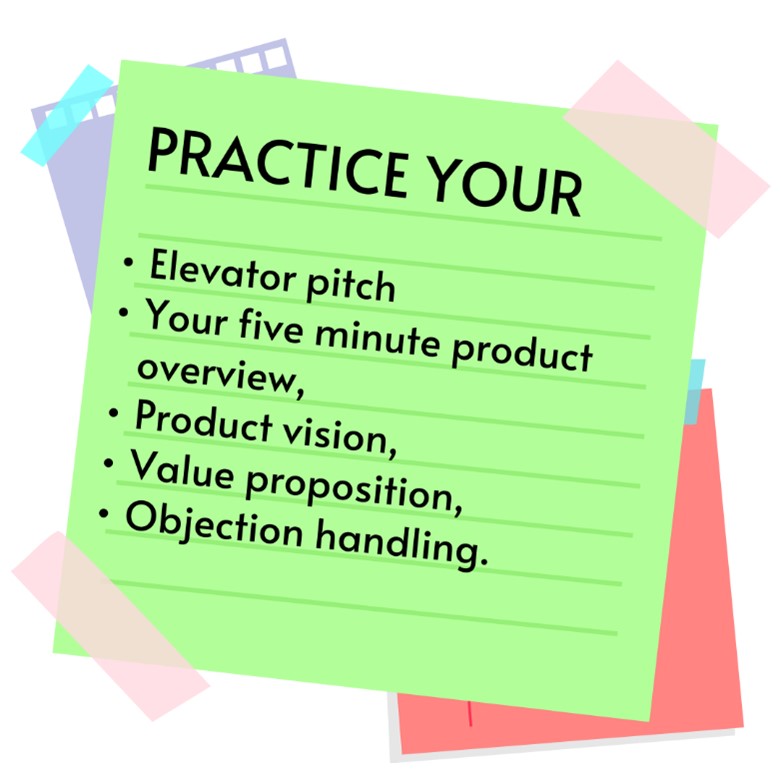 Ask yourself what you can do to support your sales team to know your product value proposition?
Finally, If you have a team and you want them to be good at product communications ask them about their value propositions too.