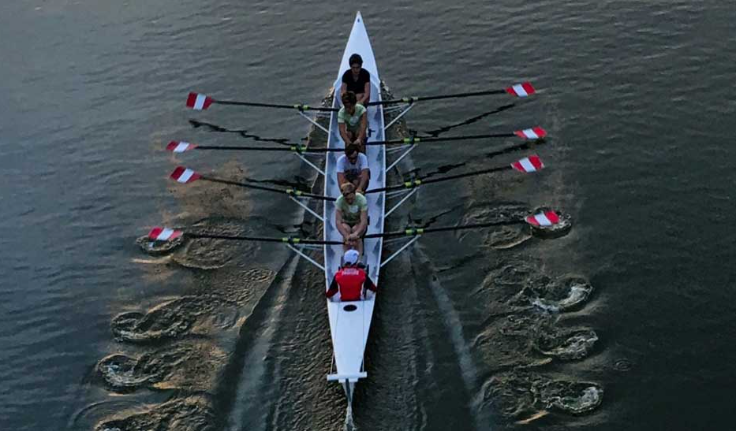 In this blog we have a number of habits that we believe contribute in helping teams perform at their best, this differs slightly from the seven habits of a product manager and not to be confused as the same set of habits! Focusing on teams and team success in high performance, here are nine habits that we think are important to achieve this.
They have a foundation of trust, respect & honesty
Teams are built on trust and respect - honesty is a fundamental expectation. Bad news isn't hidden or softened.
Team Mantra: I can trust that what you say is your full and complete understanding of the situation.
They set ambitious goals
The team challenges itself to be the best that they can be. Clear, ambitious goals are set with well-defined success criteria. Successes are recognized and celebrated
Team Mantra: We have complete clarity of our team goals, and how we measure success.
They empower the individual
Team players take clear ownership and responsibility for tasks. They have the autonomy to deliver
Team Mantra: We know what's expected of us and our team-mates. We have the mandate to make it happen

They expect excellence
The team has a mindset of excellence. The actions and outputs of the team build a culture of standards and values that team players live by. They know what's expected in terms of quality, integrity, fair-ness, honesty and respect.
Team Mantra: Team players give excellence and expect excellence in return
They develop their players
Teams know that enhancing and adding and sharing skills is an absolute necessity if they are to remain competitive. Learning is a continuous activity.
Team mantra: What worked last year might not work next year. Keep your skills fresh.
They resolve conflicts
Team players actively encourage different opinions. They discuss them openly and honestly. When those differences turn to disagreements, they resolve them with reference to team goals, looking at how the bigger team objectives are best served
Team Mantra: We have common team goals, so we don't let small differences get in the way of our bigger objectives. The team ob-jectives come first.

They give feedback quickly and clearly
Team players actively seek and freely give honest, open, and constructive feedback. They appreciate the feedback they get because it helps them improve their performance.
Team Mantra: Team feedback helps us refine and enhance our performance
They don't drop the ball
Team players understand their team mates depend on them, so they don't disappear part way through the game
Team Mantra: We commit to the team, we stay with the team until we've delivered
They Learn from success and failure
Teams learn. They review each failure, pinpoint the reasons why and try to mitigate against it happening again. With each success they look for ways to reinforce.
Team Mantra: The secret to winning is learning from the losses AND the wins

Conclusion
Imagine each of these habits is a fundamental building block, remove one of these blocks and the whole thing comes crashing down. Per-form each habit in isolation and the results will be disappointing.
The result of these habits working together:
They deliver results!
Team Mantra: The team is greater than the sum of the parts
Let's summarise what we have looked at:
A high performing team is a team that is working at or beyond its maximum capability.
To achieve this, there are some common habits to be aware of that help produce a high performing team.
These ten habits are crucial in reducing friction and increase motivation within a team!