Product Foundation
Self-Paced Product Management training
Learn the basics in 12 easy modules
Book Now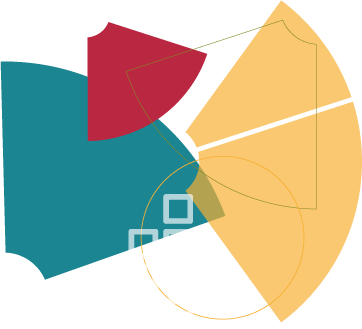 Who is Product Foundation for?

Individuals new to product management looking to onboard with the basics

Teams and organisations that want accessible Product Management training for large cohorts

Anyone that cannot commit to the schedule of live training, complete foundations in a flexible self-paced setting.
Product Foundation

12 modules

Self-paced

Product basics
Build your skills with 12 self-paced modules that cover the core concepts of Product Management. Using our 5D framework, Product Foundation steps through the key activities that product teams engage in as they drive propositions to market. Product foundation is the ideal background for those who work with product teams, and the perfect start of the learning journey for those in product teams.
£200 for all 12 Modules
What does Product Foundation cover?
Direct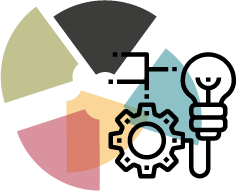 Strategy is at our core.We use research to set a clear direction for our products and services that drives and directs the decisions we make.
Skills:
Market Research
Competitive Analysis
Mega-Trending
Roadmapping
Modules:
Conducting Market Research
The Competitor Landscape
Building a Product Vision
Discover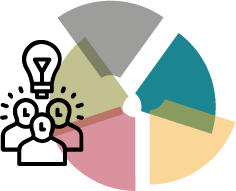 Innovation is our heartbeat.We continuously assess the market enabling us to quickly find and appraise new opportunities.
Skills:
Innovation
Design thinking
Concept validation and prioritisation
Modules:
Design Thinking
Concept Assessment
Define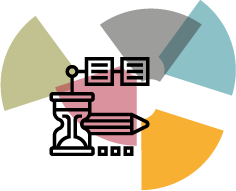 We get into the detail.We translate the best opportunities into business cases and user stories that demonstrate clear customer and business value.
Skills:
Business Case Building
Value Proposition Building
Financials & Pricing
Modules:
Building a Product Plan
Product Pricing (& Financials)
Defining Product Requirements
Deliver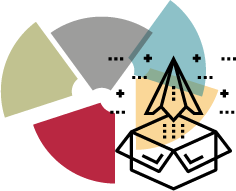 We launch with momentum.We ensure our products are launched with momentum and provide a an exceptional customer experience.
Skills:
Product Launch Planning
Messaging for Launch
Modules:
Launch Planning
Messaging
Drive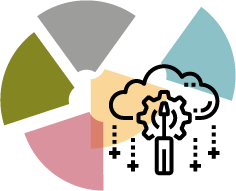 We manage the complete lifecyle.We work with stakeholders to manage, measure and optimise product and service success.
Skills:
Win/Loss Analysis
Continuous Product Planning
Product Retirement & Replacement Strategy
Modules:
In-life Management
Product Retirement
Get started today!
Power up your career with our self paced online product management course
Book now
Or find out more about our foundation programme
Enquire now
FAQ's
This foundation course is a new offering from Tarigo that allows you, the individual, to learn in your own time and at your own pace. Learn the basics of how we manage products through the end-to-end lifecycle in just 12 modules.
It's for all roles within product; product managers to product owners, and product specialists. It's for those considering a career in product in the future. It's for those that connect heavily with product teams, who want to know more about product management, such as roles within design or engineering functions. It is aimed at those looking to build a foundational knowledge of product management, as well as anyone that cannot wait for live online or face-to-face Product Bootcamp to begin, and need something available straight away, and to your schedule.
Our Foundation course is delivered online via our Learning Management System (LMS). The course is made up of 12 modules and within each module is a consistent structure to help guide your learning experience. You can move through each section at your own pace. Just make sure you complete the full 12 modules within 6 months of purchase! There are no live interactions in the course, however you can contact us via email to discuss any questions or queries you may have or engage within our community forum.
Product Foundation is a self- paced learning programme; there are 12 modules. Each module includes core video content that describes the module subject, quizzes based on the core video content, additional bite size videos to re-in force the core content, or go a little deeper, the relevant templates as appropriate to the topic, and finally written content that relates to the module subject from our Product Playbook. A certificate will be provided on completion of the course, and there is access to our community discussion boards throughout.
Total commitment time for this course is estimated to be 12 hours, or 1 hour per module. But it's not designed to be consumed in one sitting. It's self-paced and designed to be consumed at a pace and a schedule to suit you. Each module is around an hour of content, and the content is available to you for 6 months. We suggest you diarise the time needed to complete this course. Consider when you work best, morning or evening? What duration works best, 30 minutes or an hour? What days of the week work best?
You can always get in-touch with us via our info@tarigo.co.uk email or using the contact us page.Once you've been in contact you will be put in-touch with one of our instructors directly so you can ask any questions you may have about the course, product management, or any other related queries.
---
Tools to help you be a great product manager
30 in 30 Product Management cards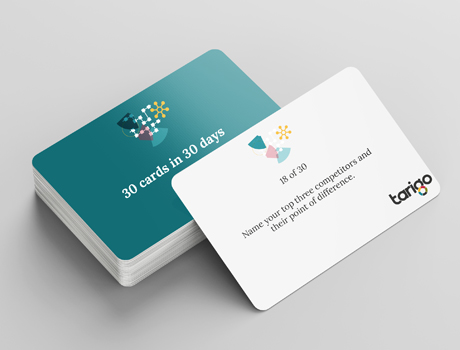 Our 30 in 30 product management cards provide the structure and the nudges to practice different product management tasks throughout the day. Go through these cards and complete one task per day for 30 days to practice different tasks and get to know more about your product, customers, and markets.