Pro-Series
Targeted Product Management modules
Our deep dive learning with a modular approach
£100 off all new bookings!
To celebrate the launch of our new website we would like to offer £100 off all new bookings made this month. Use code Link22 at the checkout.
Who is Product Pro-Series for?

Product Professionals looking to enhance their core skills.

Product teams who want to focus on mission critical skills.

Product Professionals looking for accredited product management training.
Pro-Series

modular

set your mission

Accredited training
Pro-Series is about focus.
Deep dive learning with a modular approach allows teams to address the demands of the business with targeted training. Completed in 2-hour live sessions, this offers flexibility to study the right topics at the right time.
Mission setting call – decide on your mission or choose an out of the box mission
Content delivery – take part in the Pro-Series training
15 minutes coaching catch up call.
From £295+VAT
Pro-Series is bookable via email with us to discuss your team/individual needs – some public Pro-Series sessions will be available to book onto – check the listings to check what's available
What do people say about the Pro-Series?
What does Product Pro-Series include?
A set of modules that can be purchased independently. Take a look through the different topics covered by the modules and choose the ones that work best for your role. If you're looking for a more advanced course we also have our Leading Product Management which is a aimed at team leaders or those in a senior position looking to go into a leadership role. Typically participants have a number of years' experience and are looking to, or are already, in charge of a team of product managers.
Standalone Live Sessions?
Market research
Review market / mega trends and assess the impact or opportunity they represent. Deliver and maintain a market/ mega trend vision.
Vision setting
Illustrate the target vision roadmap. Define the vision in terms if how features relate to business needs and meet business requirements.
Competitor analysis
Identify key competitors and alternative solutions available to customers in the market. Assess their strengths and weaknesses at a technical and commercial level.
Habits of high performing teams
Work with different functional expertise toward a common goal. Collaborate cross functionally for excellent service delivery and align on common service goals.
Sizing an opportunity
Understand how to think of a market opportunity and explore different market sizing approaches.
Ideation & Idea assessment
Understand the process to collect, analyse, and evaluate data to make effective decisions when looking at new ideas, qualifying these ideas using from ideation, assessment, and validation.
Capability review
Articulate the distinctive competencies (Technical, commercial, etc) that differentiate us in the marketplace and define how these can be leveraged for a superior commercial performance.
Product Messaging
Communication that is open, frequent, and effective. Understand the importance of communicating well to a cross functional team and to stakeholders.
Pricing and financials
Learn how to monitor and analyse key performance indicators to determine how well products are performing in the market, how it impacts the business, our customers and how it contributes to profit.
Product planning
Articulate what you learned in the market and quantify the risk, including a financial model. Determine the most effective way to deliver a complete solution to an identified market problem.
Launch
Build a launch programme that defines an effective strategy to deliver propositions to market. Plan, execute and measure product launches. Describe the product by its ability to solve market problems.
User story generation
Define customer needs through user stories. Articulate and prioritise personas and their stories so that the appropriate products can be built.
Tracking success
Understand metric sets that track our product performance over the complete lifecycle. What customer success can measure; Net Promoter Score, Customer Feedback, Churn Rate, Monthly Recurring Revenue, Customer Lifetime Value, First Contact Resolution Rate, Customer Satisfaction Score, Renewal Rates.
There are two ways of engaging with the Pro-Series

Bespoke solution
You can contact us to discuss your team/individual needs and we can help put together a bespoke Pro-Series solution for you.

Public sessions
Some Pro-Series sessions are available as public courses - you can check availability here.
Leading Product Management Training
The flagship offering of the Product Pro-Series is the leadership development course that follows on from Product Bootcamp adding core senior and leading skills in conducting the product team to consistent success.
From £795+VAT Book now
How else can you become a better Product Manager?
Product Management Bootcamp
Our Bootcamp training is the most complete course for product management, taking you from ideation through to delivery and iterative improvements. Our Bootcamp is delivered as a public course for individuals to book them self on to, or you can contact us to organise an inhouse session for your team only. We can deliver customised content, bespoke slide decks and target certain areas if specified.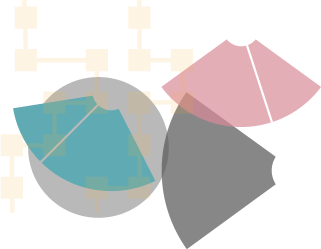 ---
Accredited product management training
Our product management courses are accredited by the CPD Standards Office. This means that not only does our training provide certified and recognised training and development, but you can also be certain that you are receiving only the best training in your area. All our training materials go through a scrutinous independent evaluation process that ensures you get the best quality and that we can deliver training to everyone.