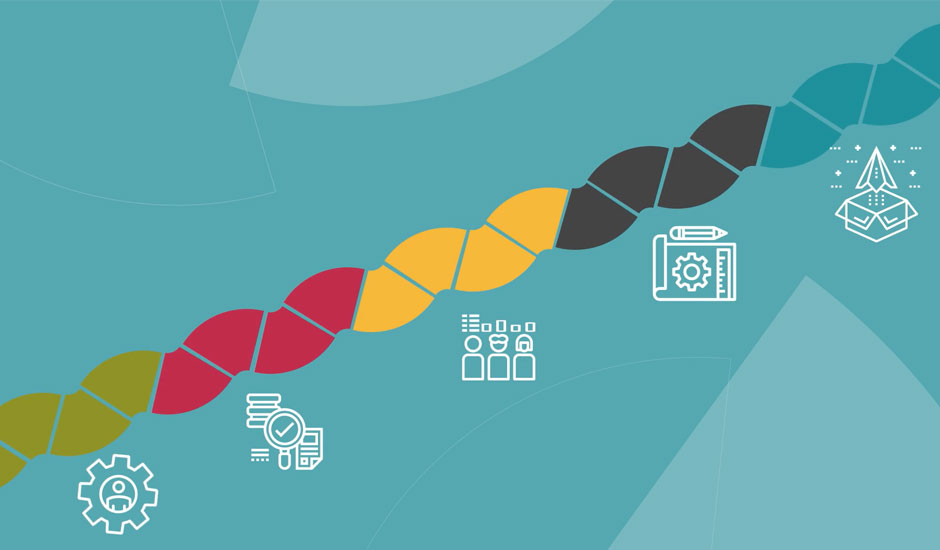 My name is Louise Cantrill and I am a consultant trainer for Tarigo. At Tarigo we nurture great product managers with our product training and consulting. We've trained over 22,000 of our product community to date, and we're proud of our flagship Product Bootcamp training, that builds product core.
I am not ashamed to admit when I started out into this world of product I made mistakes, so in our Product Bootcamp you can benefit from more than 2 decades of my experience and you don't have to repeat the mistakes I made. In Bootcamp we'll share our stories and our experiences, both the positives and the pitfalls.
All Bootcamps run for 8 sessions, in our Tarigo virtual classroom. Most people choose to do those sessions weekly, but some people choose to run faster, or slower. Choose our flexi booking options if you want flexibility in the pace and schedule for our bootcamp.
Each Product Bootcamp session has a maximum commitment time of up to 2 hours and 30 minutes; Sessions contain 1 hour and 30 minutes of virtual live learning, and there is a mission to complete at the end of up to 60 minutes in duration. Our experienced consultant trainers provide feedback on all submitted missions.
On Product Bootcamp we are scientific in our delivery of our virtual sessions to make learning as sticky as possible. Great product teams are nurtured and not born, so our learning is definitely not a sheep dip, we apply learning psychology, and here's how;
Through active engagement: we'll ask you questions and encourage you to share your responses, and there's always two consultant trainers in our sessions to ensure conversations and delivery of content are equally managed.
Building upon what you already know: helping you connect into those existing neuron pathways, and build your confidence to start applying what you are learning.
Tapping into emotions: through our personal stories, the highs and lows. We're consultant trainers not just trainers so we are applying our product craft daily, not just training it. We've oodles of experience and context across a wide range of verticals.
Triggering and re-enforcing connections: creating links between our content, and sessions. Rinsing and repeating to hammer home approaches that are truly valuable, and make us great in product.
Outside of the virtual classroom to cement things further, and gain knowledge and confidence we'll encourage the completion of missions. As you apply the methodologies from the virtual classroom to your products and services in missions using our simple yet effective Tarigo canvases, and you'll bring the learning to life.
If you complete our training with colleagues who work on the same product we'll encourage collaboration and the completion of the missions in small teams, but missions are equally designed to be done individually. You'll leave bootcamp with a toolbox of canvases and templates that have been applied to your products and services that you can continue to build from and refine. If you don't yet work on a product or service don't worry, we'll be on hand with some consumer examples that are great to use.
Here is a small selection of the outcomes;

So, who is Product Bootcamp for? It's for Product Teams, especially Product Managers, Product Marketing, and Product Owners. It's also for those that interact heavily or work closely with Product Teams such as Release Management, or Business Analysts. It can also be for those that are in other roles but are interested in a better understanding of the end- to- end product life cycle, such as UX, Design or Engineering and Architecture roles. It's for those with no knowledge of product, as well as those with some experience.
For "Newbs" you'll learn quickly how to manage product from start to end, it'll build your product core. For "Sweats" who have been in product for a little while, we'll enhance that core, help you gain confidence in your product management practices. Putting into practice things that we are learning through our Product Bootcamp missions. It's one thing knowing what to do and it's another to have the confidence and the discipline to put things into practice, and apply them to our products and services, even when we get busy.
Put more simply, to be successful in product there really is just one requirement: Attend Product Bootcamp. We'll change the way you think, feel and behave. Sign up now!
Yes, now!